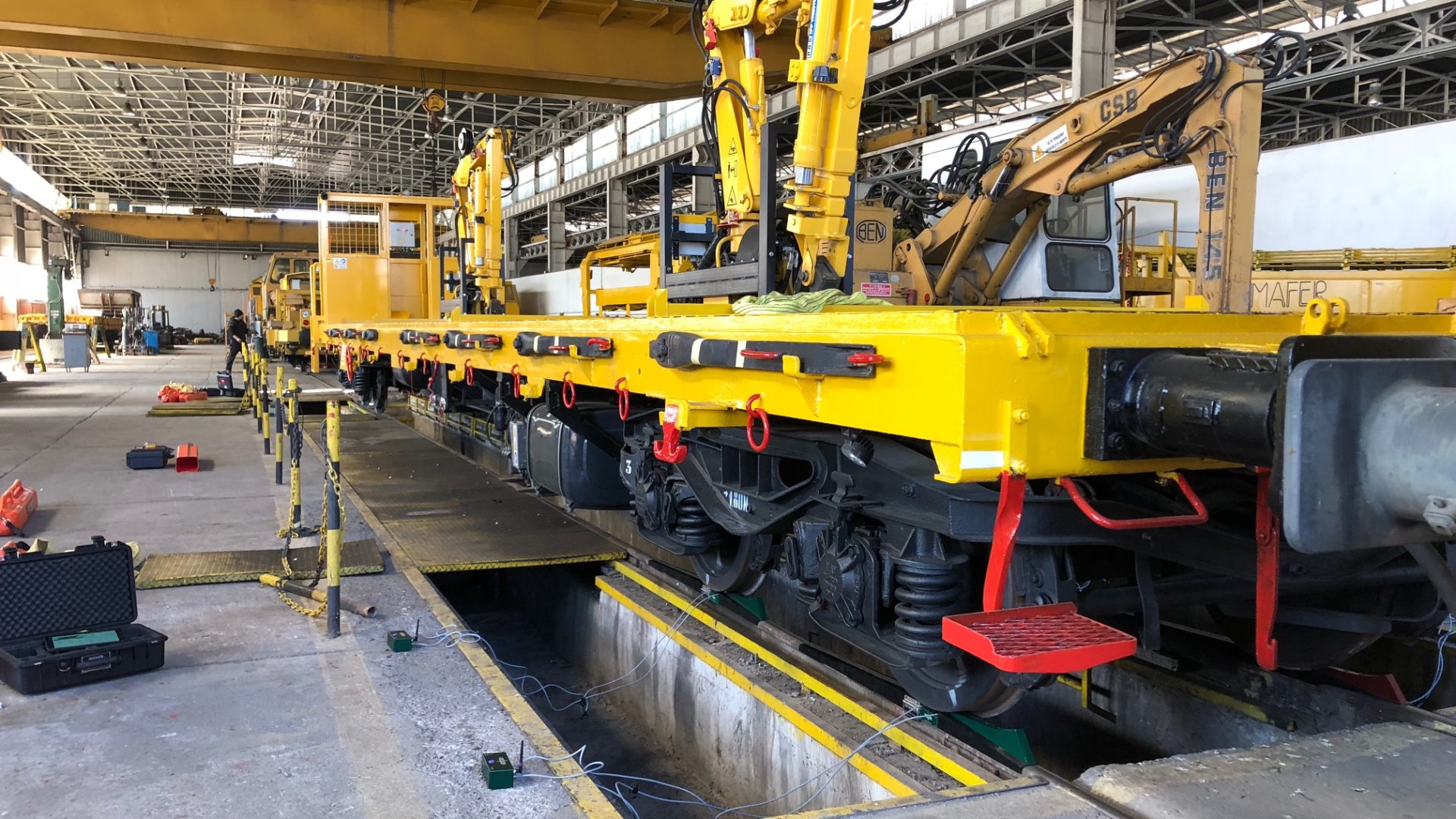 Measuring the rolling stock balance on the track is one of the most important parameters to be checked before putting in service any rolling stock.
Finally, a fully portable solution is available on the market!
Indeed, POWERVE can be used for homologation, testing, safety and maintenance activities on most types of rolling stock.
Here are some pictures of a weighing service for ARMAFER, who has chosen the portable train weigher POWERVE POW4X to homologate n.2 COLMAR TECHNIK on-track-machines. The whole procedure was witnessed and assessed by the Notified Body CERTIFER Italia.
As required by the new EN 15654-2, the activities were carried out by simultaneously calculating the wheel force distribution on the wheel tire at the wheel-rail contact patch, measuring all the eight wheels (4 wheelsets) at the same time and on the same plane, in running order conditions.
POWERVE is the only portable weighing system capable of measuring the real rolling stock balance on the track, since the measurements of the wheel forces are directly taken on the rail at the wheel-rail interface, not in other points as other systems on the market do (for example, at the wheel flange or by lifting the axle-box)!
Would you like to know if POWERVE fits your necessities?
Feel free to contact us!