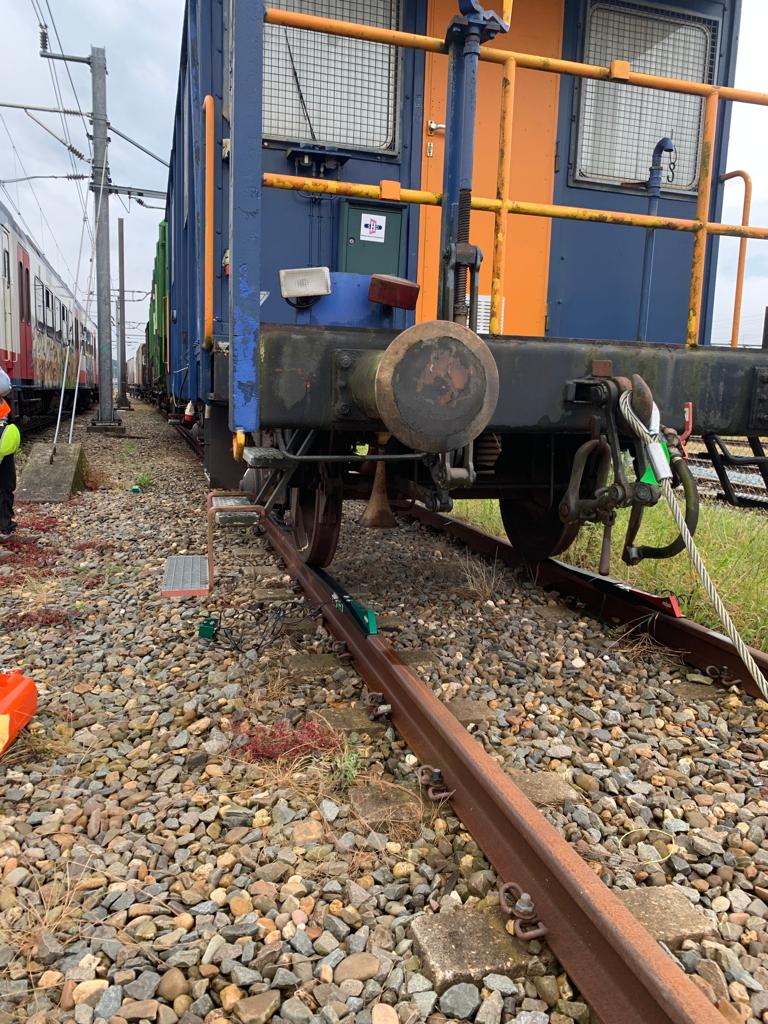 Correct equalization of the vertical forces on wheels is essential to ensure dynamic stability and decrease the risk of derailment of any rolling stock, especially those at low speed on twisted tracks. When a derailment occurs, measuring the vertical forces on the wheels is very important (and mandatory in some countries) for safety authorities in order to determine the causes of the derailment itself and safely move the derailed vehicle up to the nearest depot.
#POWERVE® is the IVM srl – Innovative Vibration Monitoring perfect equipment to properly control the balance status, but it's not always easy to find a shunter at the derailment location to position the rolling stock on POWERVE®.
Thanks to Holmatro, the Dutch rerailing specialist, and its latest innovative hydraulic Pulling Device, you can easily move any rolling stock on POWERVE® without a shunter and precisely position each wheel on the measuring zone. Truly amazing!!!
After a derailment, the rolling stock can be easily repositioned on the tracks with the Holmatro rerailing system and, from now on, the wheel force equalization can also be checked before the rolling stock runs again on the tracks.
Check out some pictures of the in-field test carried out in the Netherlands together with the Holmatro team!
A special thanks to the Andiman & Co team as well for their great support during the tests!