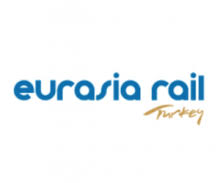 Here we are on our second day at Eurasia Rail, in Izmir.
What a pleasant surprise: Eng. Erol Arikan, Acting Director Manager of TCDD (Turkish State Railway),
came to visit us today!
He was very interested and enthusiastic about the technology of our system POWERVE.
What about your impressions instead?
Keep following us to get more news.
(Below, some pictures of the meeting)