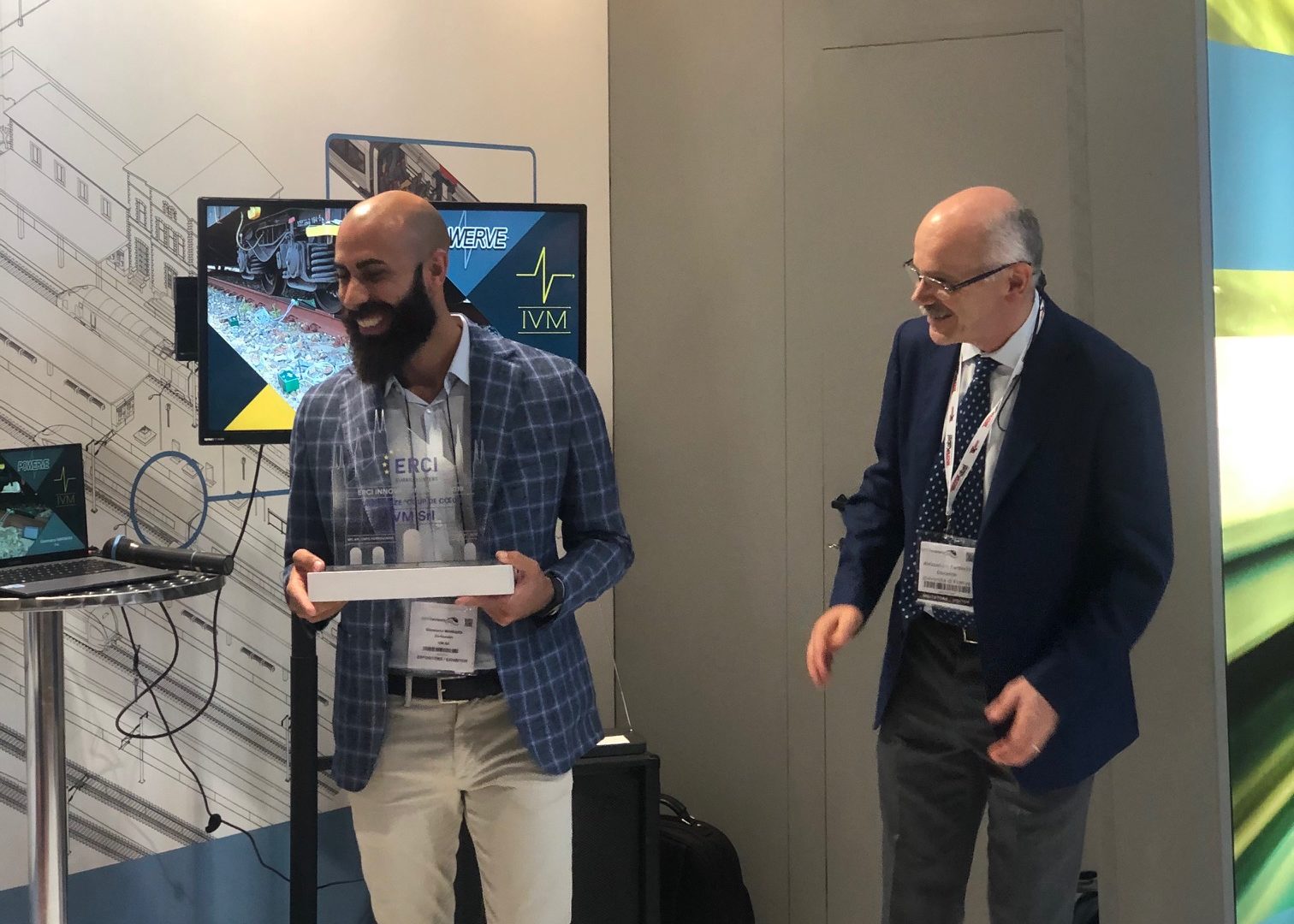 Once again, IVM took part in the EXPO Ferroviaria, the most important event of the railway industry in Italy, during which it received the jury prize at the ERCI Innovation Awards 2019.
During this ninth edition, from 1st to 3rd October, 8,400 participants including managers, executives and engineers, came to the fair. They set visitor records and confirmed the centrality that the event covers in the panorama of the national and international railway industry. IVM was present at stand B60 and exhibited POWERVE to the public, installed on the nearby track.
This edition brought many news for the company. First of all: IVM won the Jury's Prize "Coup de Cœur", at the ERCI Innovation Awards 2019. The award ceremony took place during the fair and was held at the DITECFER Italian cluster booth.
The ERCI Prize is awarded annually by European railway clusters to the three TRL> 6 best innovations in the railway industry. In addition to our portable weighing system for rolling stock, also D-Rail AB and the German Siemens Mobility GmbH was awarded as " Best SME " and " Best Large Company ".
During the ceremony, Eng. Gianmarco Mannara, IVM co-founder, presented the POWERVE system to the public and then received the Jury's Prize.
Furthermore, during the three days of the fair, IVM was chosen to present the company and POWERVE to the Minister of Infrastructure and Transport, Mrs. Paola de Micheli, who visited us together with Dr. Maurizio Gentile, CEO of Rete Ferroviaria Italiana.
The founder of the company, Eng. Giovanni Mannara met the Minister and had the opportunity to show her POWERVE, underlining the contribution that the weighing system for rolling stock can provide to railway maintenance operations.