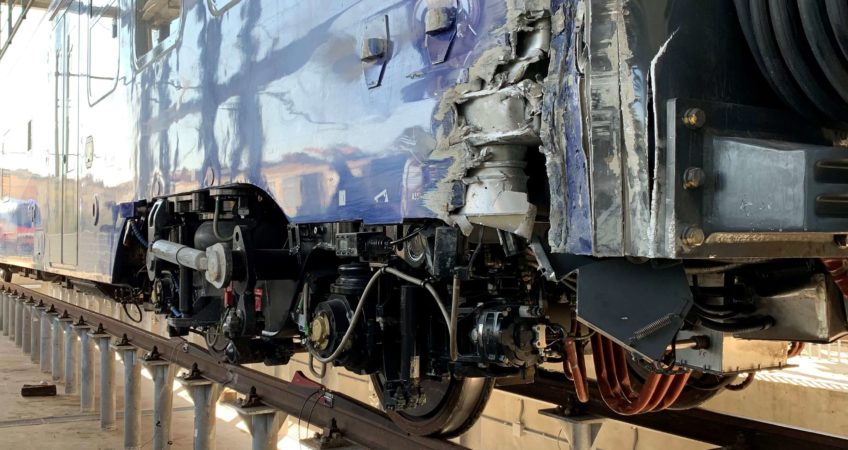 Following two derailments recently happened in Italy on Naples-Benevento railway line,
IVM srl has been involved in the derailment investigation, performing both static and dynamic measurements, to fully support the safety authorities.
Phase 1 – Static tests – measuring the vehicle's vertical wheel force distribution, by using the POWERVE POW4X equipment. The static measurements were accomplished last week, following the EN15654-2 requirements.
Despite the Covid19 lockdown and thanks to the support of EAV (Ente autonomo volturno) technicians, the activity was carried out in total safety.
As soon as possible the dynamic tests will be also performed (Phases 2-3) by installing on board our OCTOPUS system and on the track our SWAN system. The aim is fully monitoring the rolling stock's running dynamics and the track infrastructure, by analyzing the complex and hidden behaviors of the wheel/rail interaction vibrations.
Keep safe and take care of you and everyone during this hard time!
Here are some pictures of the activity: