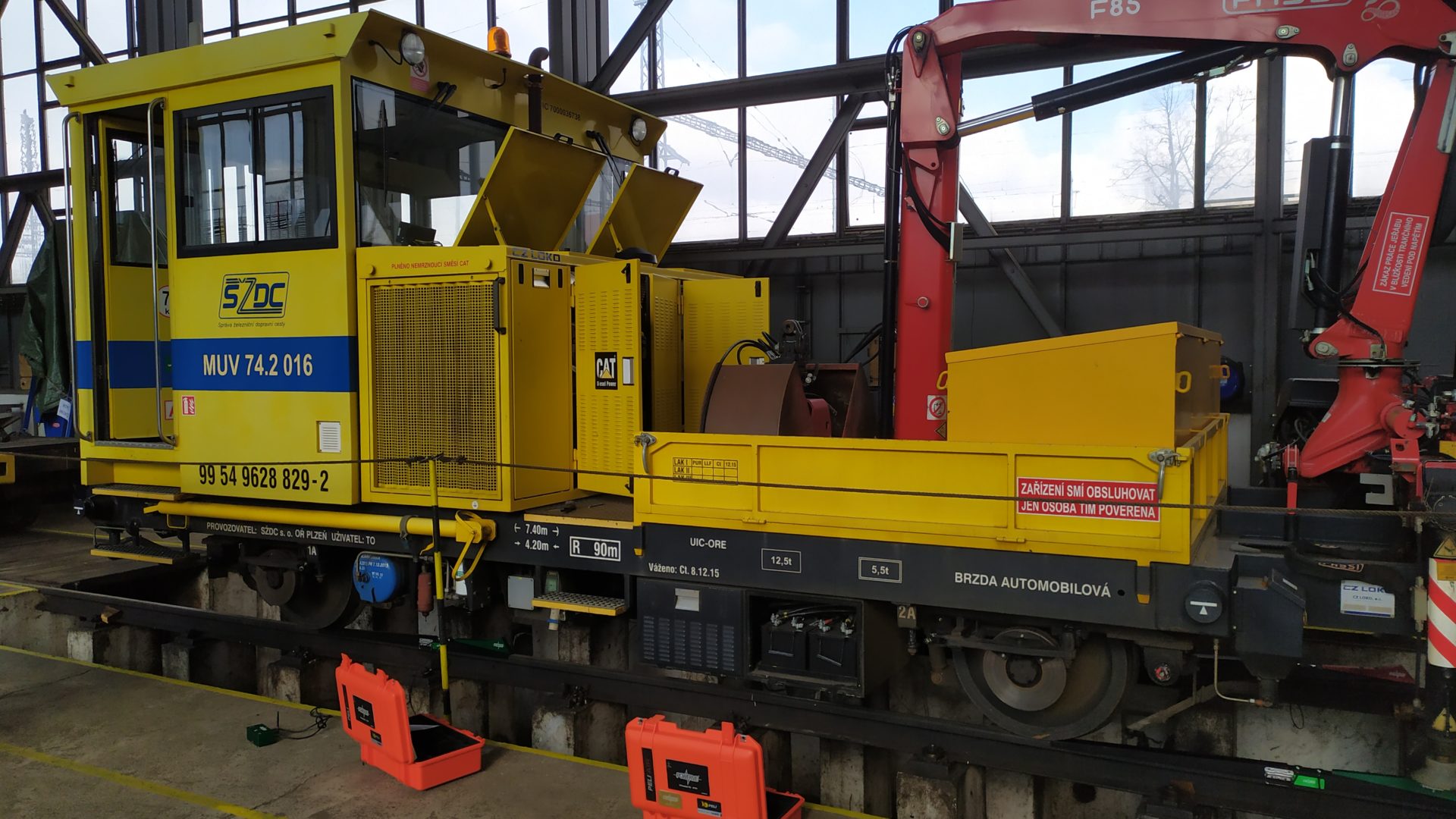 I'm pleased to share some pictures from the SAT (Site Acceptance Test) of POWERVE® to SZDC s.o., our new customer in the Czech Republic.
The customer chose POWERVE® to perform the inspection measurements of the vertical force distribution per wheel on their fleet of OTMs (On Track Machines),
so as to verify the compliance with the thresholds indicated by the TSI LOC&PAS (Regulation EU No 2014/1302) about the verification of the admissible imbalance (Δqj = (Ql-Qr) / (Ql + Qr) <5%). The customer selected POWERVE® because it is the most appropriate and accurate solution for their needs, being the only hand-portable system,
capable of measuring the QF0s directly on the wheel tread near the reference point.
It is the unique solution available on the market which is fully certified to the standard EN 15654-2.
A special thanks to EKOTERN, our official distribution partner in Czech Republic and Slovakia, for his very professional support.
We are very happy about our long and fruitful cooperation!