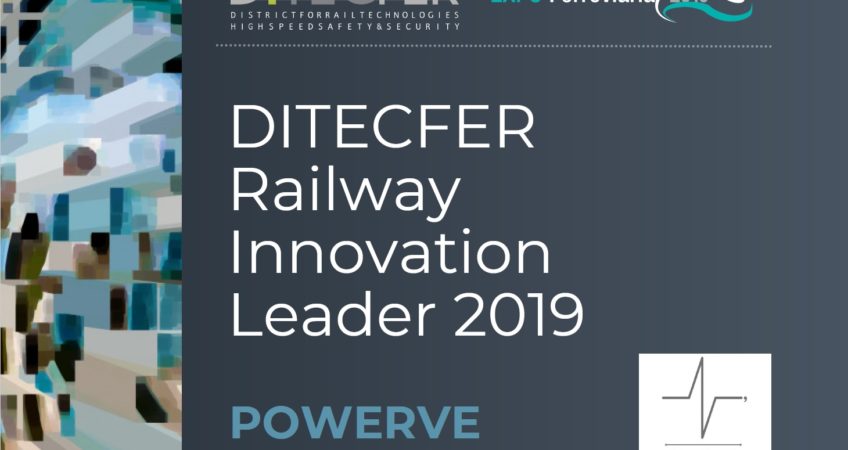 We proudly inform you that POWERVE has won the
DITECFER Railway Innovation Contest 2019,
becoming one of the three "DITECFER Railway Innovation Leaders 2019";
therefore IVM has been admitted to the European competition "ERCI Innovation Award 2019", in which it is a candidate in the "Best SME" category.
The 5th edition of the DITECFER Railway Innovation Contest, organized in collaboration with EXPO Ferroviaria, has identified its three winners for 2019, confirming the vitality and the potential of small companies in the continuous improvement of the national and international railway industry.
Get to know us from 1st to 3rd of October, EXPO Ferroviaria 2019, Rho Fiera, Booth B60.
Stay tuned…