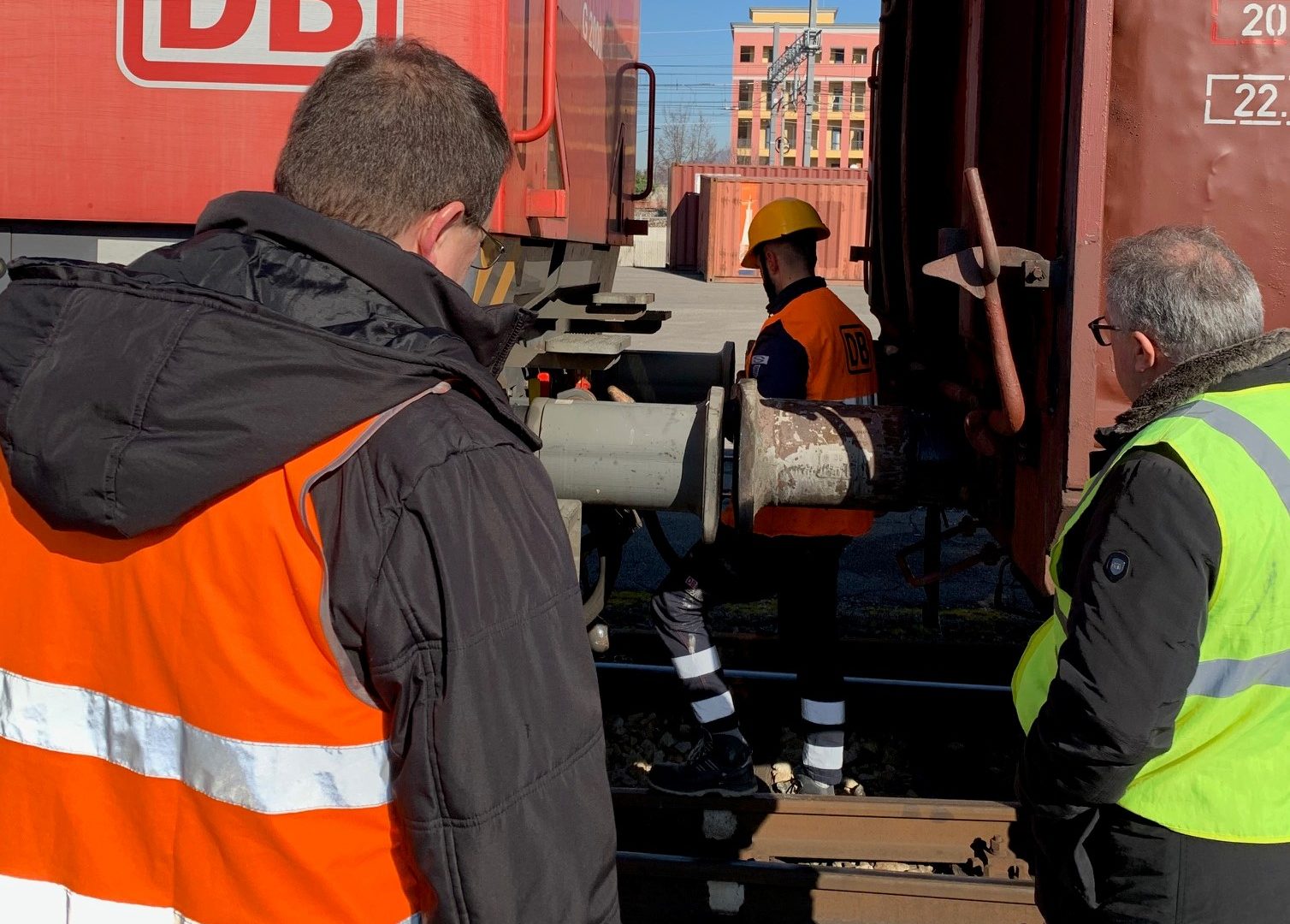 Last week IVM srl held a very interesting demonstration at DB Cargo Italia to show them the performance of the POWERVE portable measurement system used above all with the aim of verifying the correct balancing of rolling stock to ensure optimal running dynamics.
In fact, even on this occasion, the greatest interest was related to testing the distribution of vertical wheel forces, and therefore the vehicle's balance state. Obviously, the unique performance of lightness, portability and ease of use were equally appreciated.
The rolling stock that was measured during the demo is a 4-axle wagon with 2 bogies, owned by the host company. The entire measurement operation was carried out thanks to the use of the POW4X configuration of the portable weighing system for railway rolling stock.
IVM continuously strives to offer the best measurement performance on the market. At the same time, it undertakes to make testing operations simple and effective, aimed at guaranteeing the best balancing of rolling stock. The aim is to increase safety against derailment in the railway sector.
We thank all the DB Cargo Italia technical team for their professionalism, friendliness and helpfulness.