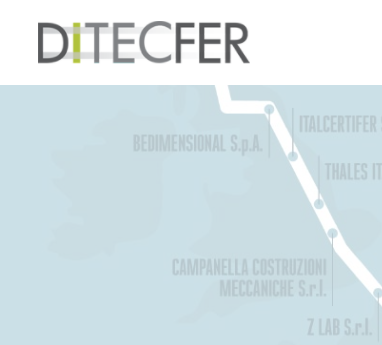 IVM is pleased to share another milestone with all of you:
he recently joined the DITECFER Railway Cluster.
The DITECFER, an acronym for Distretto per le Tecnologie Ferroviarie, l'Alta Velocità e la Sicurezza delle Reti (District for Railway Technologies, High Speed, Networks' Safety & Security) promotes collaboration, innovation, research and development among members to make them more competitive and to support integrated internationalization on foreign markets.
We are really happy to be part of the DITECFER shareholders and we look forward to starting a brilliant partnership.
A particular thanks to Veronica Elena Bocci and Guido Ancarani for your kind and professional support!
Here we are the website link of the DITECFER partners: https://www.ditecfer.eu/soci/